---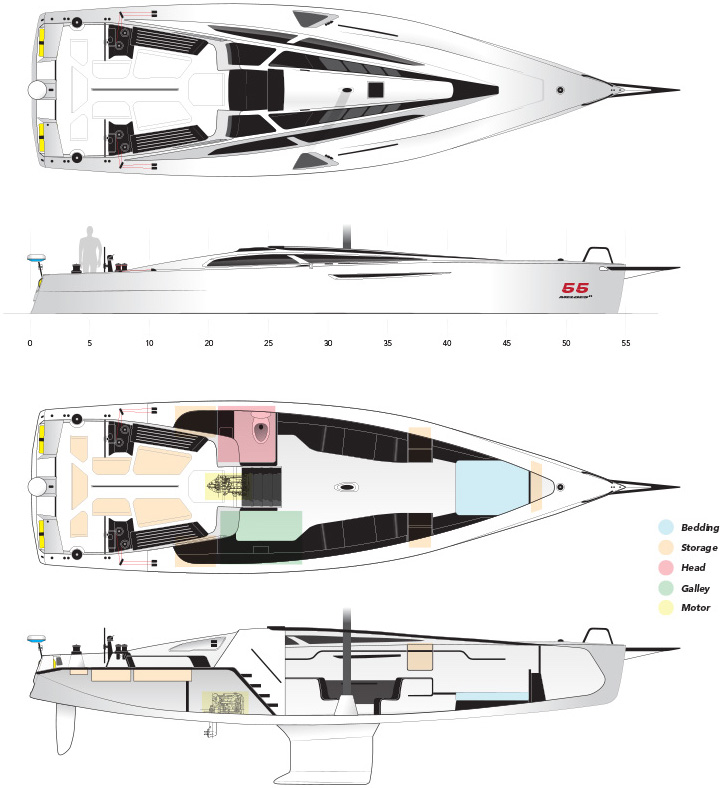 Length Over All:
17.20 m – 56'5″
Hull Length:
16.80 m – 55'1″
Hull Beam:
4.97 m – 16'4″
Light displacement:
18 560 kg – 40,918 lbs
Fuel tank capacity:
830 L – 220 US Gal
Fresh water capacity:
970 L – 256 US Gal
Max Engine Power (Hp):
Yanmar 4JHYE – 35mhp

Melges Performance Sailboats is one of the premier racing boat manufacturers in the world and Buddy Melges is considered one of the greatest sailors of all time. However, Melges sailboats does not offer any boats in the +40′ range. This made designing a 55′ concept sailboat for the brand an interesting opportunity to design "white-space" yacht to round out their existing lineup. This allowed new market segments to be addressed and captured through an entirely new concept.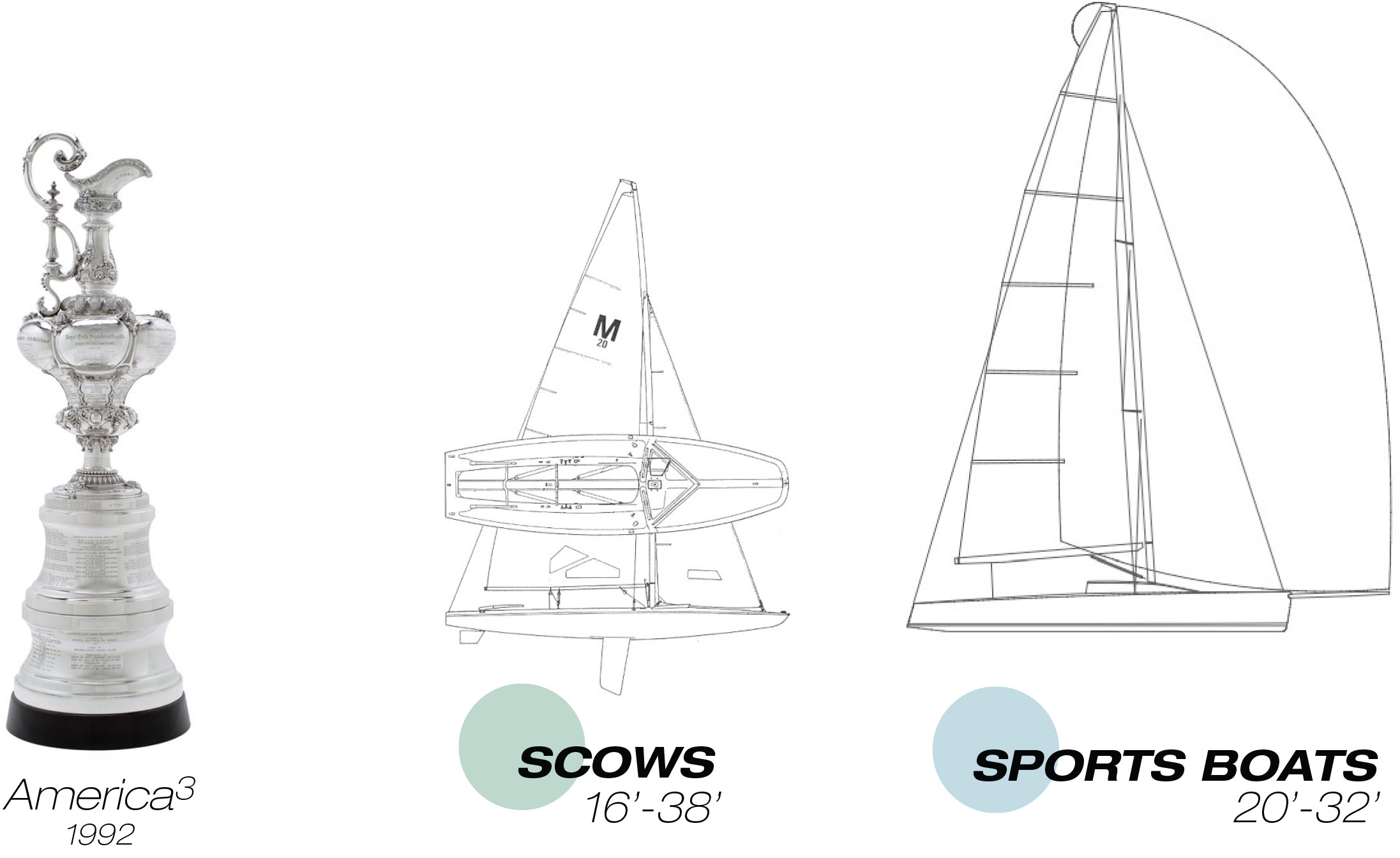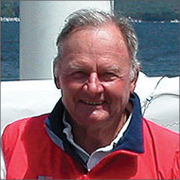 Buddy Melges
1992: America's Cup
Winning Helmsman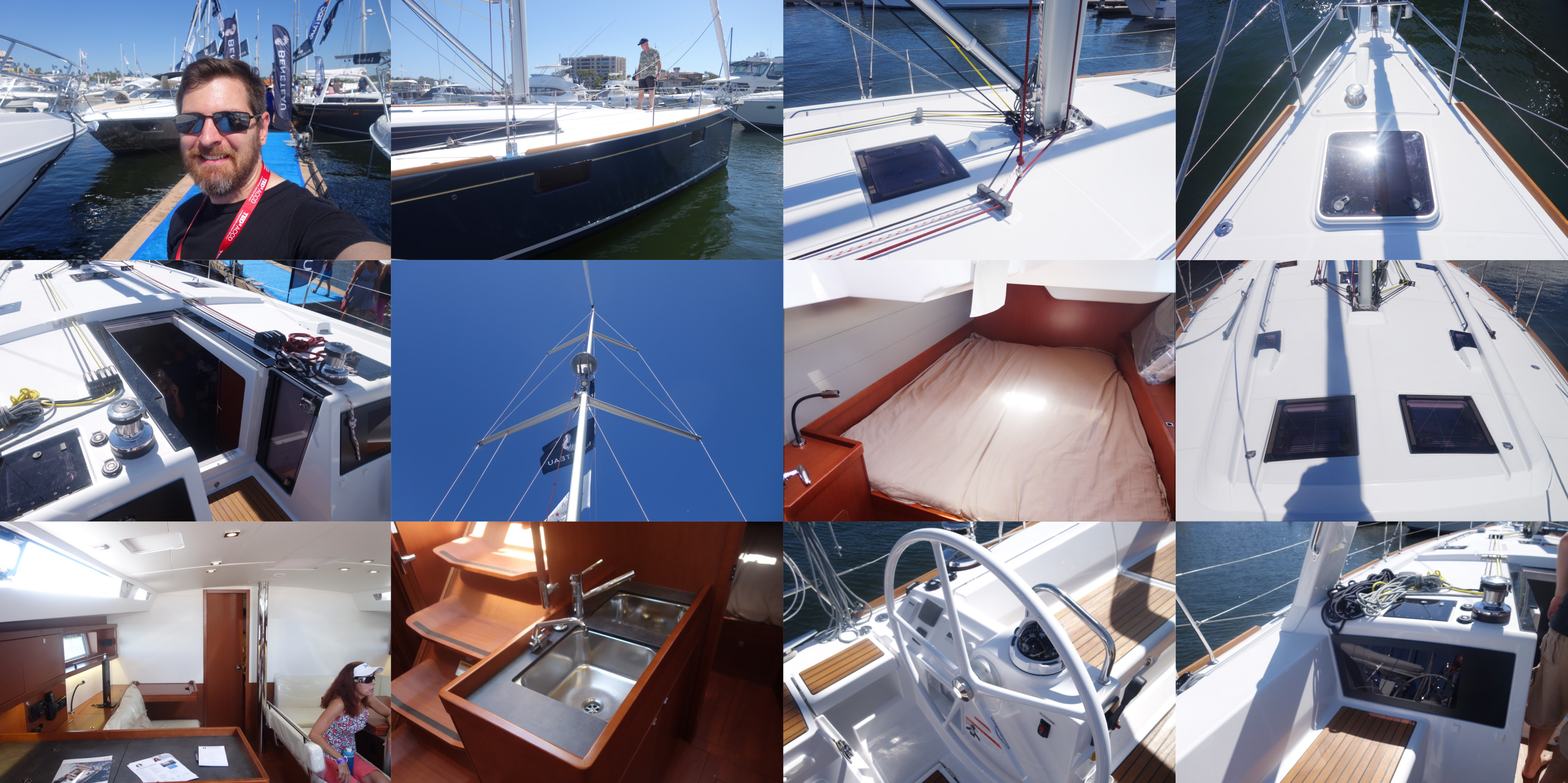 As part of the research phase I conducted a benchmark analysis of similar boats at the Lido Boat Show in Newport California. This gave me the opportunity to gain first hand experience with the size and complexity of the internal and external spaces on the yachts.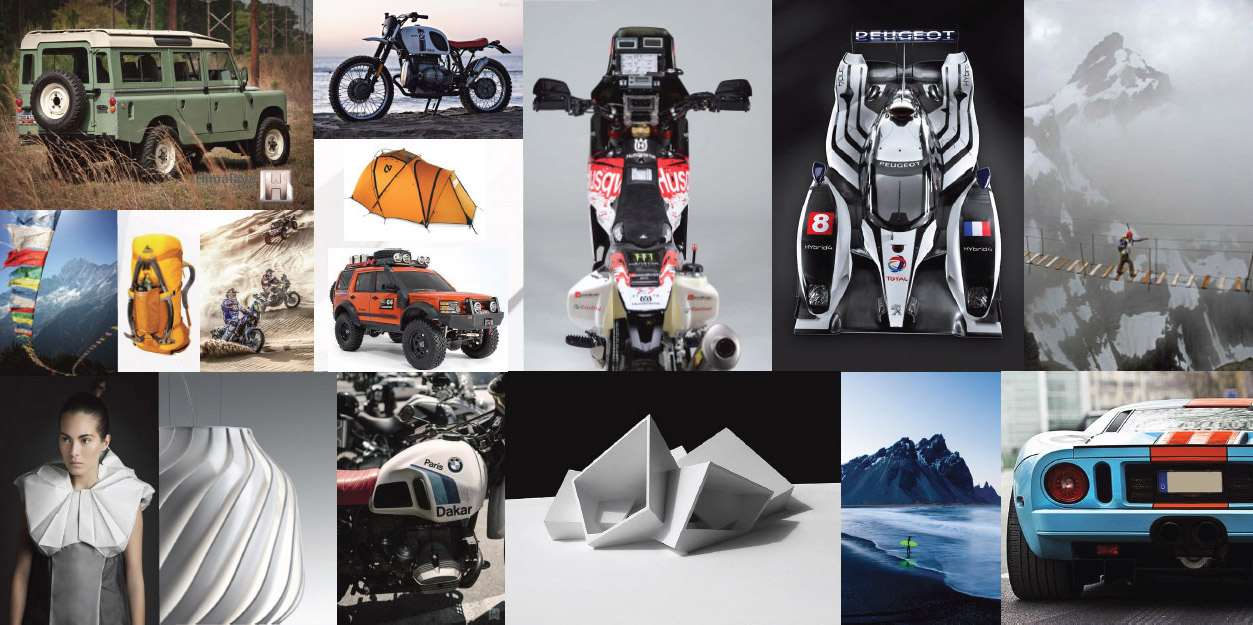 Discover Tomorrow
The concept for the Melges55 was inspired by their One-Design racing heritage, but with a focus on individual or solo racing. Slowly the concept evolved into solo-adventure, exploration and the concept of racing not against time, but racing against yourself. In order to make solo-racing more approachable, I developed the SAILTRX AI touch interface helm with integrated analog navigation. This idea of self-discovery ultimately lead to the final guiding concept –
Discover Tomorrow
, as each day brings with it new and unexpected adventures and challenges to face.
Project Goals: Solo-adventure expeditions Long distance exploration Challenging ones own limits
Journey as destination


To ensure attention to fine detail, the Melges
55
was modeled at 1:1 scale with real world constraints. The design process was carried out over a 14 week process under the guidance of Adam Voorhees, Jeff Shaw and Naval Architects from
Westlawn Institute of Marine Technology
. The hull package was based off of the Beneteau Sense 55 yacht. Both ideation and final modeling was carried out in Alias.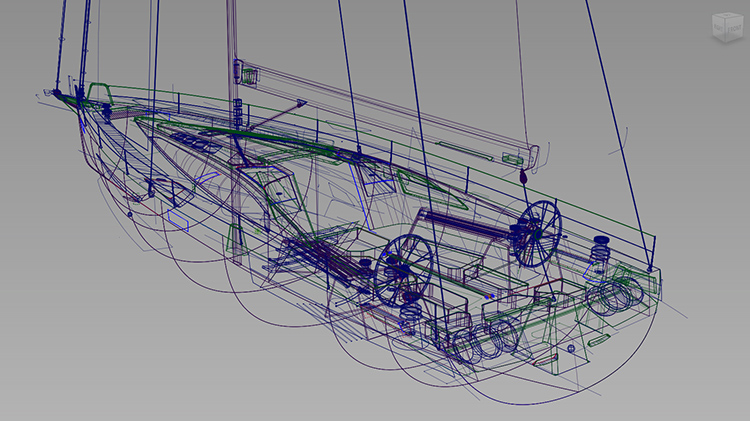 Alias Wireframe

The concept of "solo-adventure" highly influenced the design and criteria of the final design. Rather than manual winches and grinding stations the design was outfitted with hydraulic winches, a self-captive mainsheet winch and roller furling jib and Code 0 Spinnaker. The SAILTRX AI Touchscreen and analog navigation helm ensures that the yacht is easy to handle and operate even for a single individual. The interior features a load-bearing continuous carbon fiber "ribbon" structure that provides stiffness and support to the hull while reducing overall weight.


Technology: AI Touch screen & navigation Hydraulic winches Self-captive main sheet winch LED's integrated into boom, mast and spars
Load bearing carbon fiber interior